Gain More Business by Increasing Brand Exposure
Having a strong brand presence is key for any business looking to increase its client base. One of the most effective ways to achieve this is by increasing brand exposure and building a strong brand affinity with your target market.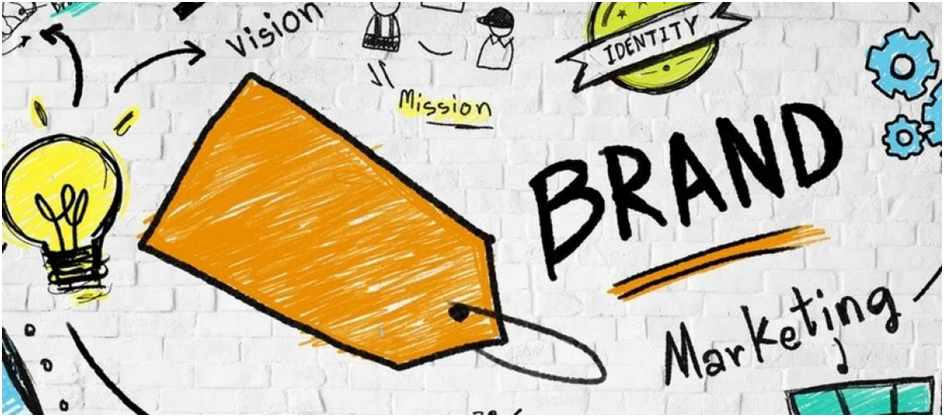 By increasing brand exposure and creating a strong brand affinity, businesses can increase their client base and create long-term relationships with their customers. In this blog post, we'll discuss the various ways to increase brand exposure and build a strong brand affinity with your clients.
Brand Awareness
Before we get into effective ways to increase brand exposure, we first have to discuss brand awareness. Brand awareness is an essential part of any successful business. It is the knowledge and understanding that customers have of a brand, its products or services, and its values. This understanding can be gained through traditional marketing activities such as advertising, or through more modern approaches such as online campaigns and social media.
For small businesses in particular, building brand awareness is essential for growth. Without it, potential customers may never even become aware of their existence, let alone the products and services they provide. Growing brand awareness can help businesses to reach larger audiences and become more profitable in the long run. Through increased visibility, businesses can increase their market share and further establish themselves as a leader in their field.
How are brand awareness and brand exposure connected?
Brand awareness and brand exposure are deeply intertwined. Brand awareness is the extent to which a potential customer is familiar with a brand, while brand exposure is the amount of visibility a company has within the public domain. Both are key for businesses to increase sales, build relationships with customers, and grow as a whole.
Brand exposure helps increase brand awareness in a number of ways. Having a strong online presence, such as on social media, can help boost brand visibility.
Making sure that your brand is visible in multiple places also helps build trust between customers and businesses. When customers see a brand consistently being presented to them, they start to trust the company more and see it as reliable. Having this trust makes it easier for customers to make purchases from the brand and make it more likely that they will become returning customers.
Ways to increase brand exposure
In the following section, we will be discussing how to increase your brand exposure in order to gain more business clients and increase your sales. There are many different approaches you can take in order to spread the word about your business and attract new customers.
From traditional marketing techniques such as radio and print advertising to digital solutions like social media and SEO, there is a range of strategies available that can help promote your brand. Utilizing these tactics will ensure that your business is noticed by more potential customers, helping you to generate more leads and ultimately, gain more business.
Guest blog for other sites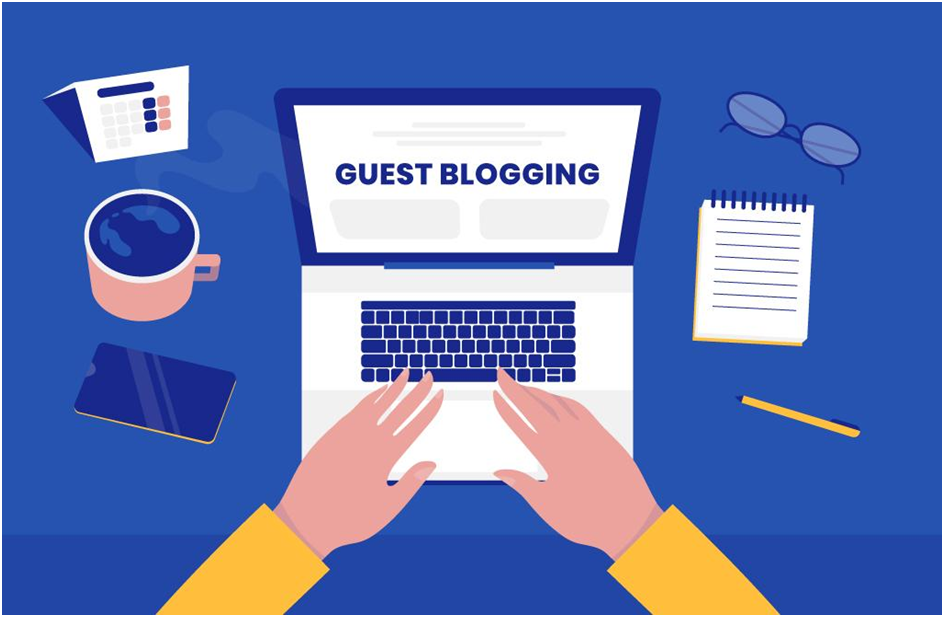 Source: elevatedigital
Guest blogging is an effective way to get your business more exposure and increase brand awareness. It involves writing blog posts for other websites in order to reach a wider audience, with the end goal of bringing more people to your own website or business.
When guest blogging, you will write a blog post that will be published on another website. This will help you reach a new audience and direct readers back to your own website. Guest blogging can also help you build relationships with other professionals and businesses in your industry, giving you the opportunity to make connections with people who might be able to help promote your business.
Here's a guide on how to get started guest blogging for other sites:
Research blogs in your industry and make a list of sites that you'd like to write for.
Reach out to the bloggers and introduce yourself and explain why you would be a great fit for their blog.
Offer to write a blog post for them, based on the topics they are interested in covering.
Create a high-quality blog post that will draw readers in and keep them engaged.
Once you've written the blog post, send it over to the blog owners for approval.
After approval, the post will be published on the blog and you'll receive credit as the author.
The main benefit of guest blogging is increased exposure and brand awareness. You'll be able to reach a larger audience that may not have otherwise been aware of your business. Additionally, you'll gain authority as an expert in your field by having your work published on another website, which can help you attract more customers.
Improve your SEO with user-intent-related keywords
Any business' digital marketing strategy must include search engine optimization (SEO). SEO allows you to increase your brand's visibility on search engines like Google, helping you to gain more clients. You can optimize your website for search engines by using keywords that relate to user intent.
A user-intent keyword describes what the user is looking for. For instance, if someone searches for "how to make cupcakes", they are looking for instructions on how to make them. When people search for information related to your brand, you want your website to appear in the search results. By including these keywords in your website content and pages, you can make sure that your website is displayed in the search results.
Using user-intent-related keywords can increase traffic to your website and improve your visibility in search engine results pages. This can be particularly beneficial if you're targeting local audiences. Local customers are more likely to search for specific keywords related to your business, so using user-intent-related keywords can help them find your website and services more easily.
Start a referral program
A referral program is a great way to increase brand exposure and generate more business clients. It's simple – when existing customers refer your business to others, you're spreading word of mouth and getting your brand in front of potential new customers.
To start a referral program, identify an incentive for your customers. This could be a discount code, a free item, or any other type of reward. Then, create a system that tracks referrals and rewards them accordingly. Finally, advertise your program in as many places as possible – social media, newsletters, on your website, etc. Make sure to make it easy for customers to refer to your business.
Maximize your organic social media presence
Social media presence is an important tool for increasing brand awareness and exposure. By having an active presence on multiple social media platforms, you can increase your reach and help more people become familiar with your brand.
To maximize your organic social media presence, you should create content that resonates with your target audience and use hashtags to make sure it reaches the right people. Post consistently and interact with followers in order to engage them and build relationships. You should also consider collaborating with influencers or running ad campaigns in order to reach even more potential customers.
By using social media effectively, you can increase your brand's visibility and help people recognize and remember it. This, in turn, will lead to more conversions and increase your business client base. So take advantage of the power of social media to increase your brand exposure!
Develop a voice for your brand
Source: foryoudesign
If you look up a brand affinity definition, you'll find that it represents an emotional attachment between customers and brands. It's a perception that a brand is reliable, trustworthy, and of high quality. Customers are more likely to buy more from you, more often, and more eagerly, if you've done a good job of establishing an attractive brand identity.
Developing a voice for your brand is a great way to build an emotional connection with your customers. This involves creating a tone and personality for your brand that customers can easily identify. Use this voice consistently across all platforms to give your customers a clear idea of who you are.
To develop a voice for your brand, consider what you stand for and how you want customers to feel when interacting with you. Ask yourself questions like: What kind of language do we want to use? How formal or casual should our conversations be? Should we use humor? These considerations will help you create a unique and consistent brand identity.
Start a podcast
Creating a podcast is an effective way to increase your brand exposure. A podcast can be used to tell stories, promote products and services, or even bring industry experts together to discuss topics in your field. It's also great for boosting search engine rankings and providing people with valuable content.
To start a podcast, you'll need a microphone, recording software, and a hosting platform to store your audio files. You should also create a website for your podcast to make it easier for listeners to find your content and stay updated with new episodes. After these steps are complete, you can start recording your podcast and sharing it on social media and other platforms.
Conclusion
In conclusion, it's important to remember that increasing your brand exposure can help you gain more business clients. Strong brand awareness will be key to success, but taking the right steps to improve brand exposure can really help you reach potential customers. By following the tips listed in this post, you can set your business up for success and bring in more business clients.
Authors Bio
Sarah Watson is an economist and content writer currently employed with DigitalStrategyOne. She's a passionate blogger expressing herself through her creative and informative articles about online marketing strategies.